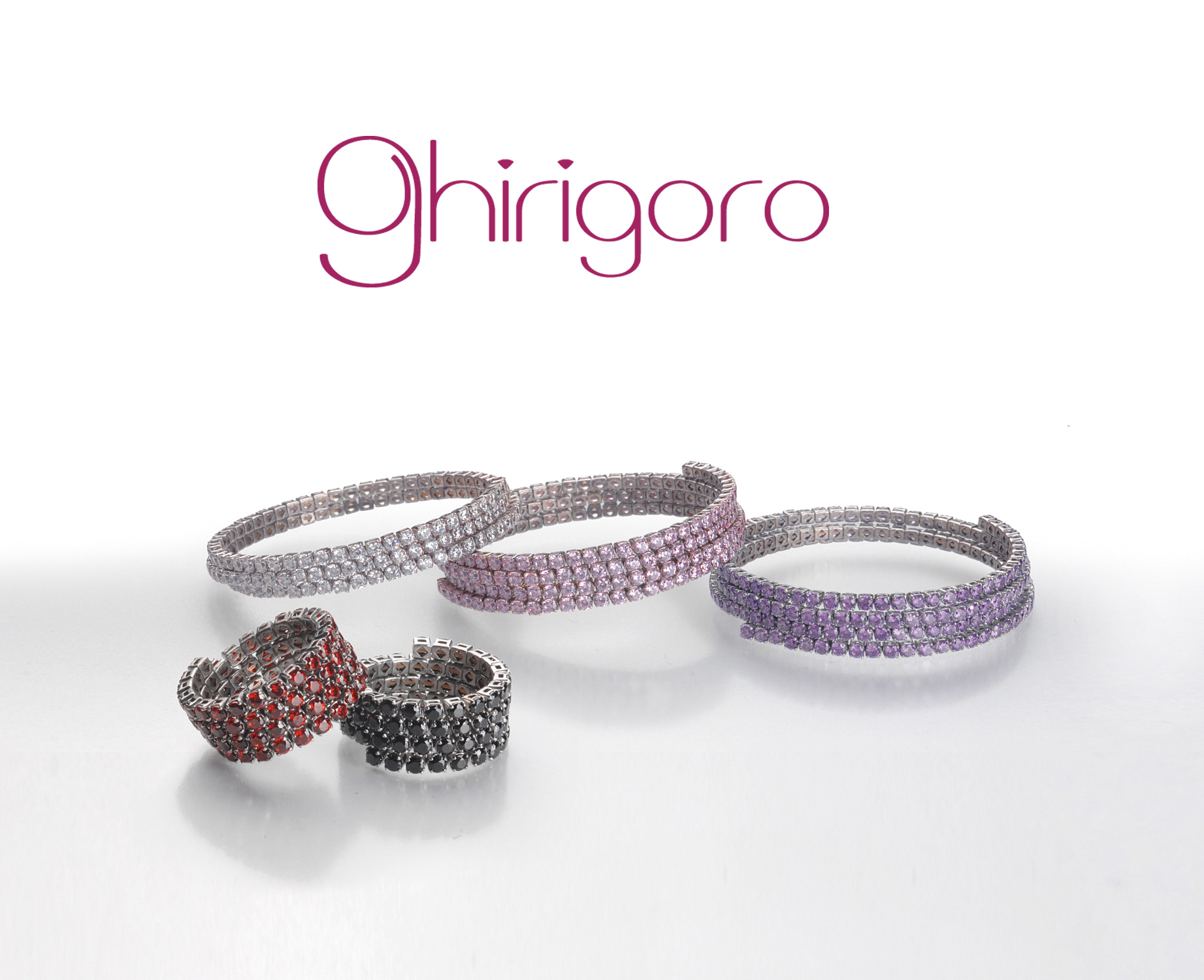 A new concept of bracelets and rings
Ghirigoro meaning to doodle and scribble in Italian, is a new and unique style of Jewellery for the fashion conscious stylish individuals. The combination of the knowledge of the craftmanship and the state of the art technology of the Italian and Japanese making it unlike anything else.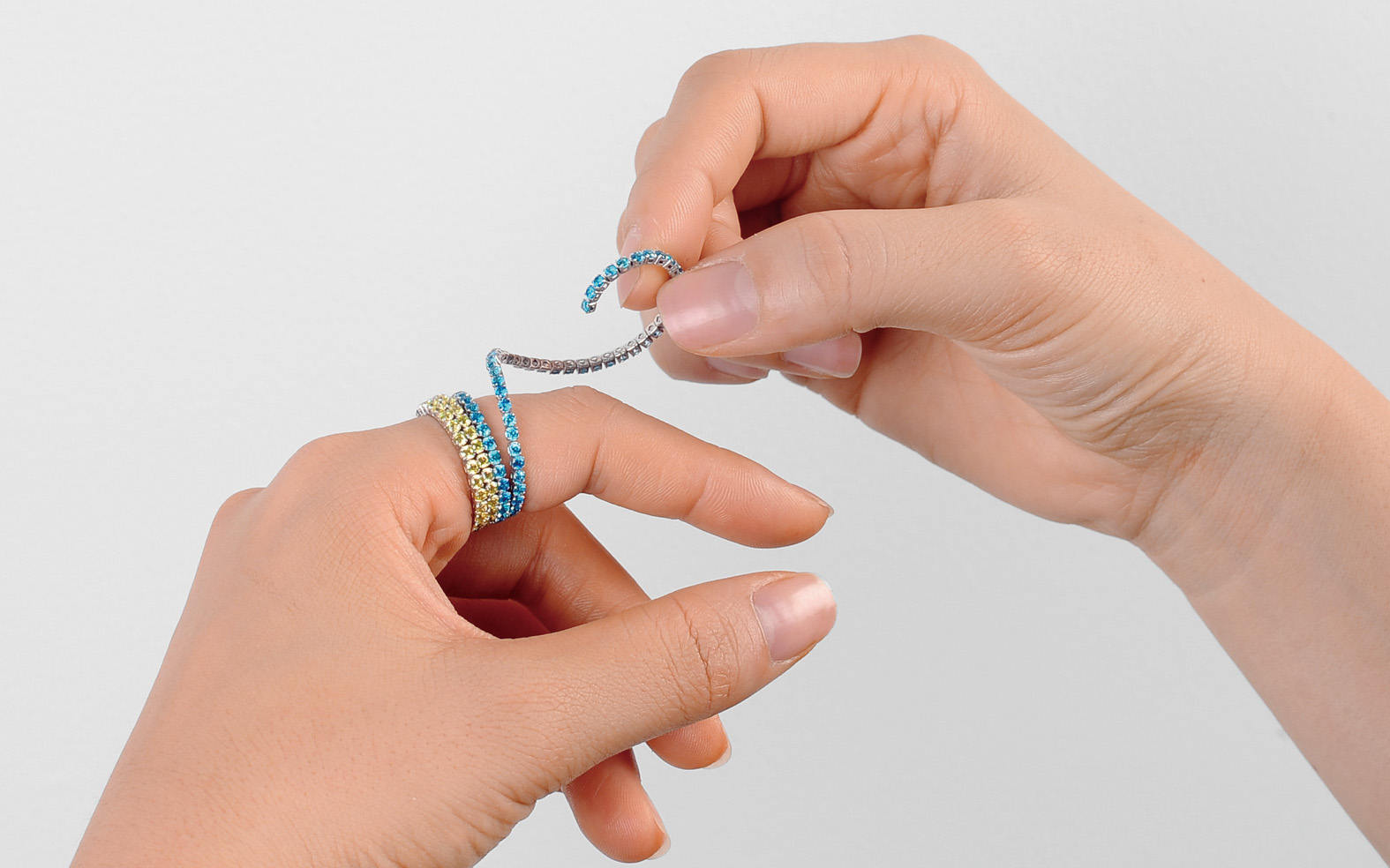 "Wrapping" A new concept of fine jewelry
This brand new concept of wrapping it around is to be worn. All you need to do is wrap it around! The memory shape wire makes it size free and will fit perfectly on anyone, assuring comfortability while looking very stylish and appealing.
"ghirigoro" is an Italian word for doodles. As the word suggests, you can freely combine colors to enjoy your own style. This flexible jewelry that can be worn easily by anyone regardless of size and is comfortable to wear.
The number of tiers makes the different styles
2 layers, 3 layers and 5 layers, of the Ghirigoro is available.

The number of colors makes the variations
Ghirigoro currently comes in 7 different colors, clear white, light green, pink, purple, light blue, red and black, all pave set natural gemstones that have been handpicked. You can choose any to suit your taste and worn stacked on the fingers and wrists is fun as well.